Just like with any other technology, mobile commerce tends to come with several challenges. So as you plan to go for mobile development apps for mCommerce, you need to know the challenges together with the strategies you can utilize in mitigating the risks and get a competitive edge.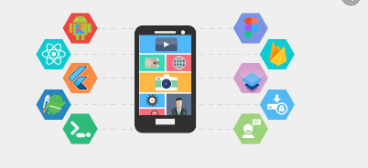 High competition
With mobile commerce being on the rise, and various companies going for it, you will face competition. While many customers are waiting for the technology, you have to expect that there are several competitors who are waiting for the same customers. For you to be competitive, you have to ensure that your applications are delivering a user experience that is unique, offering the exact features to the user that they want to engage in.
It can be accomplished by having to build an MVP of your particular app and ensuring to test it on your target audience so that you get valuable feedback.
Concerns when it comes to privacy
Consumers downloading mobile apps know that companies offering them will track their behavior and be able to collect their data. It means that there is a higher responsibility of having to protect such data. You will have to team up with a mobile developmentteam that is experienced in building the apps. With such a team, you are sure to ge foolproof product that is protected from any threats.
Excluding land-based stores
Some companies that start focusing on mCommerce end up forgetting taking care of their physical location. For such a risk to be avoided, you will have to combine both physical and digital space. It can be done by offering consumers with an application to assist them as they shop. There are some shopping apps that allow the customers to be able to amplify their shopping experience through promotions that are personalized and certain discounts when they shop in the land based stores.